June 2016
---
Our Crémant de Bourgogne rosé Grande Cuvée Brut was awarded a silver medal in the Concours National des Crémants (Crémant National Competition) organized by the National federation of
crémants
producers and winemakers.
This competition focuses on crémants of different producing regions in France : Alsace, Bordeaux, Bourgogne, Die, Jura, Limoux and Loire. Over 643 samples were tasted in this 2016 edition by the 200 judges who graded each wine from 0 to 20. Only the crémants from the same regions were competing for the same award.
The tasters were enchanted by the beautiful pink colour of rose petals and
fine mousse
of our Crémant de Bourgogne rosé, and by its bouquet of red fruit aromas, its freshness and they awarded it a silver medal.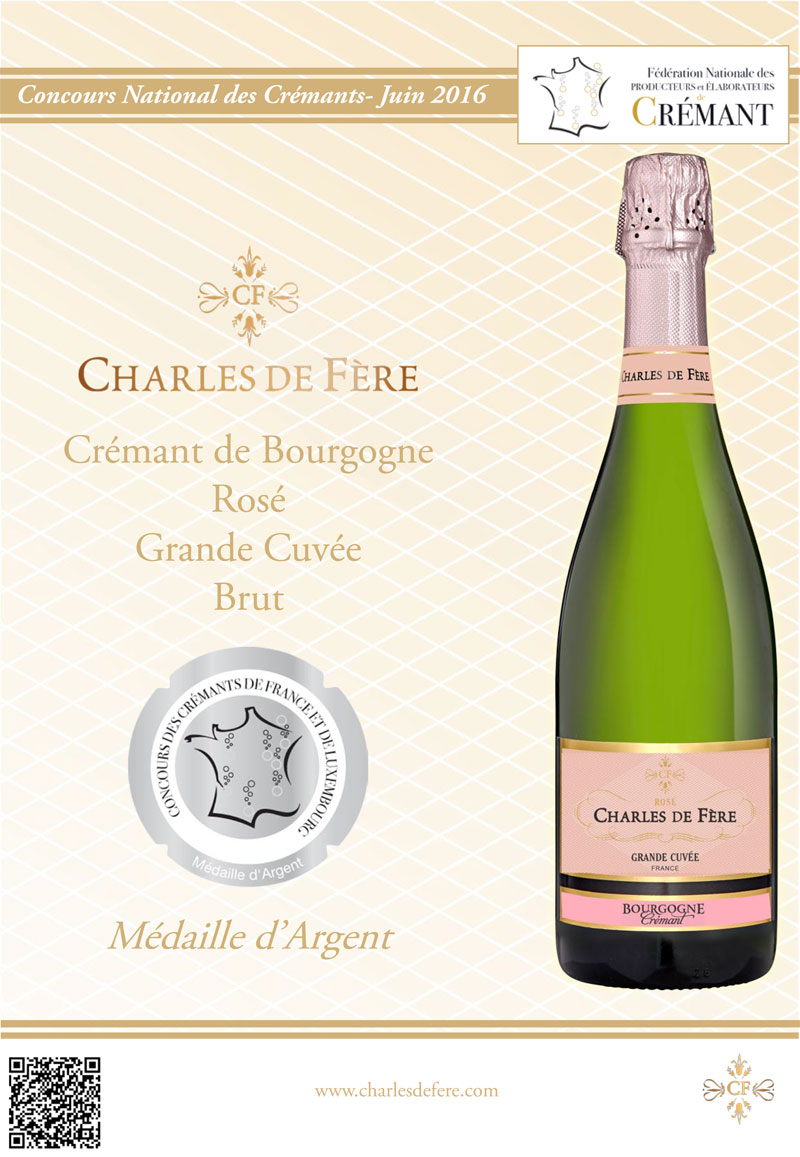 > See the technical sheet